Whether you're Skimmin' or Swimmin',
the Dip App is for you!
Pool Owners are loving the benefits of The Dip App! They can easily pay their Pool Expert and get the notifications they've been missing!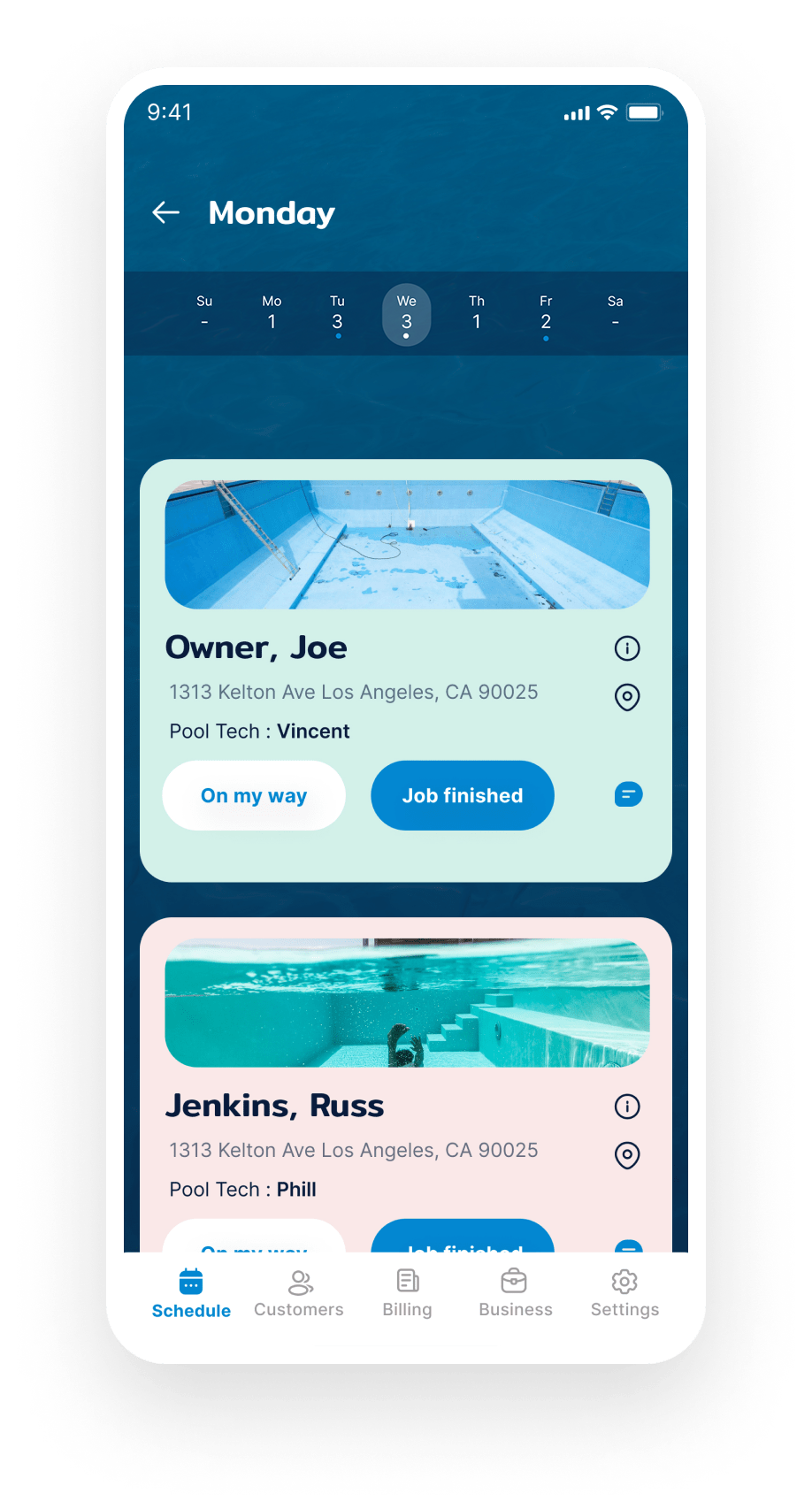 Credit Card and ACH Accepted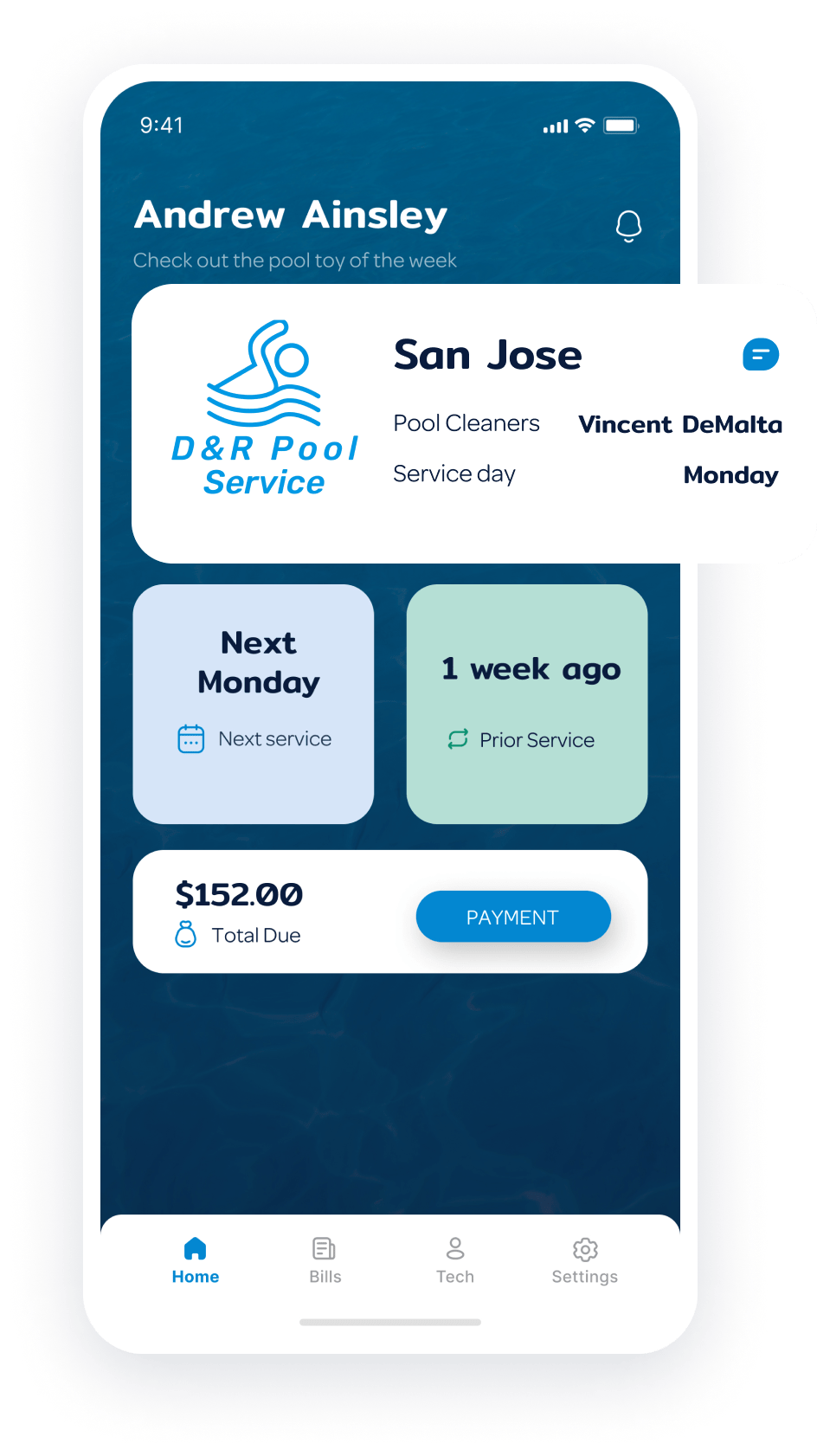 Good times and tan lines, the bright side of owning a pool.
Making Pool Owners the happiest they've ever been, with The Dip App.
Connecting Pool Owners with the Best Pool Experts in your area!
Inviting quick communication to ensure the best quality service
Frictionless payment by Credit Card or ACH
Pool cleaning made easy for both
Pool Owners and Pool Service Professionals
.
"Where has this app been hiding? We always thought we couldn't use our pool on the days it was cleaned. With The Dip App we get a notification on when we can (usually 1 hour) and my family is so happy. Plus we can now pay our pool cleaner from our phone. It's so simple and easy."
Ben V
"I purchased a pool route and am trying to grow my business as well as make a good impression with my customers to get referrals. Decided to try The Dip App and my customers couldn't be happier. They love paying from their phone and I love getting paid the full bill on time every month. Many of my customers have told their friends about the added level of service I provide using The Dip App and my referral business has grown significantly."
Bill W
"My husband and I both work from home and have a big dog and a new baby. Our pool cleaner seems to only come when the baby is sleeping and our dog loves to bark to alert us of his presence. That would wake the baby…total chaos. The Dip App alerts us when he is on the way so we can let the dog in and most importantly let our daughter get her afternoon nap."
Terri H
"It's always been a pain to pay the pool cleaner. Literally the only check I write in 2023 is to pay the pool guy. The Dip App has eliminated the hassle of searching for the checkbook and a stamp every month. 1 tap on my phone and the bill is paid. Much easier!"
Yvonne H