Frequently asked questions
Can I invite my existing pool tech to use Dip?
Yes, once you create your profile you can invite your pool tech to download The Dip App. Simply tap the "invite your pool tech" button.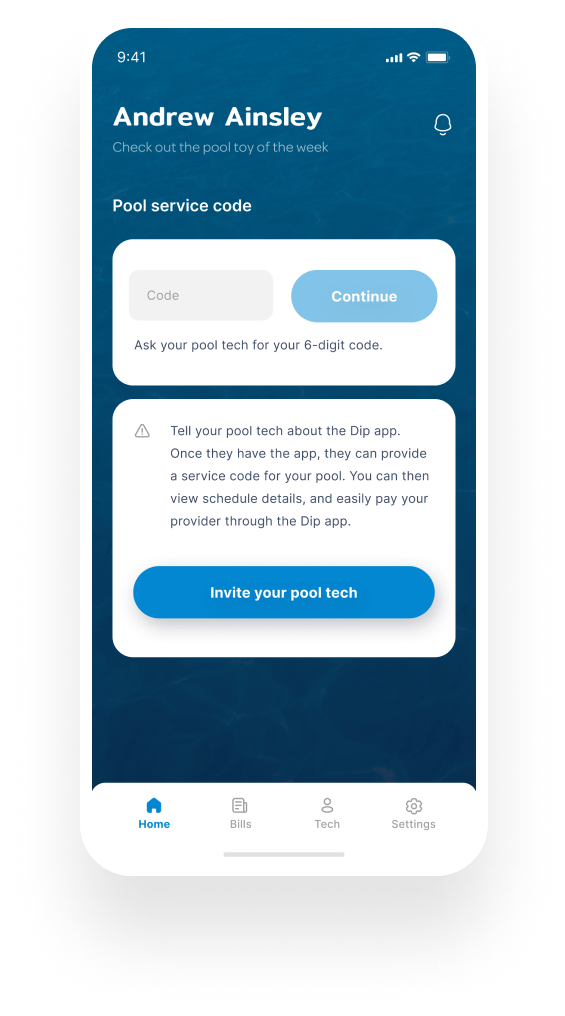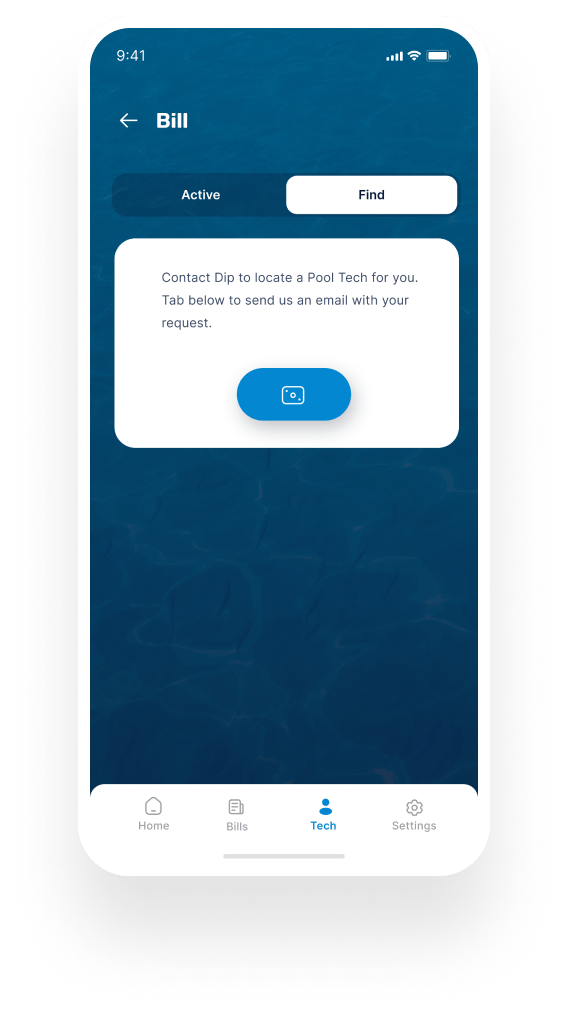 How does The Dip App help me find a quality pool tech?
Dip is used by the highest ranked pool professionals in your area. Under the "Tech" tab, select "find", and tap the blue button. We will connect you with a proven expert within 24 hours.
What does the 6 digit code do?
Once you receive the 6 digit code from your pool tech, input it into The Dip App. This will connect your profile to theirs (like accepting a friend request) and allow you to receive notifications, review bills and make payments.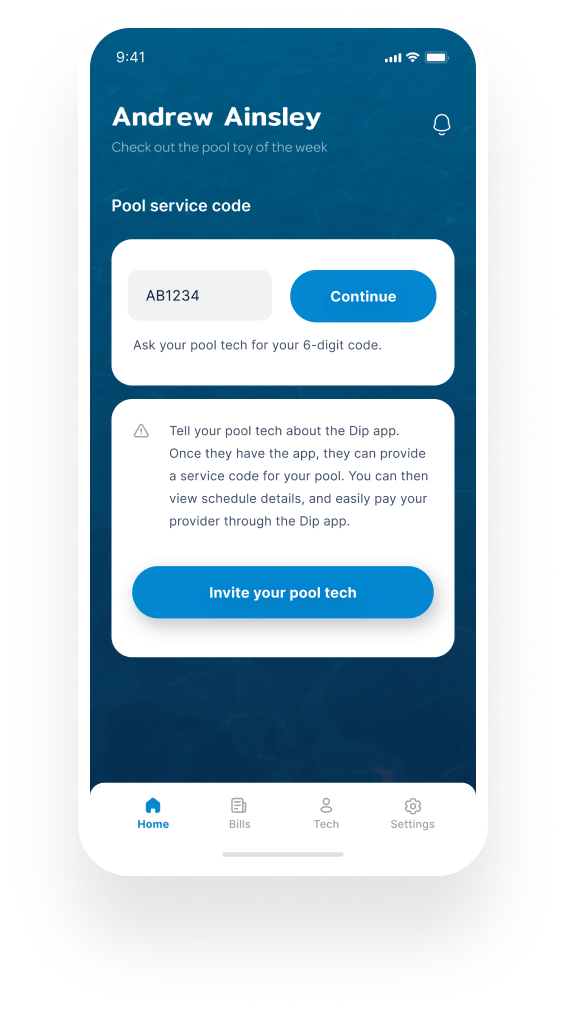 Frequently asked questions
How can I invite my customers to The Dip App?
Once you create your profile as a Business Owner you can invite your costumes to download The Dip App from your phone.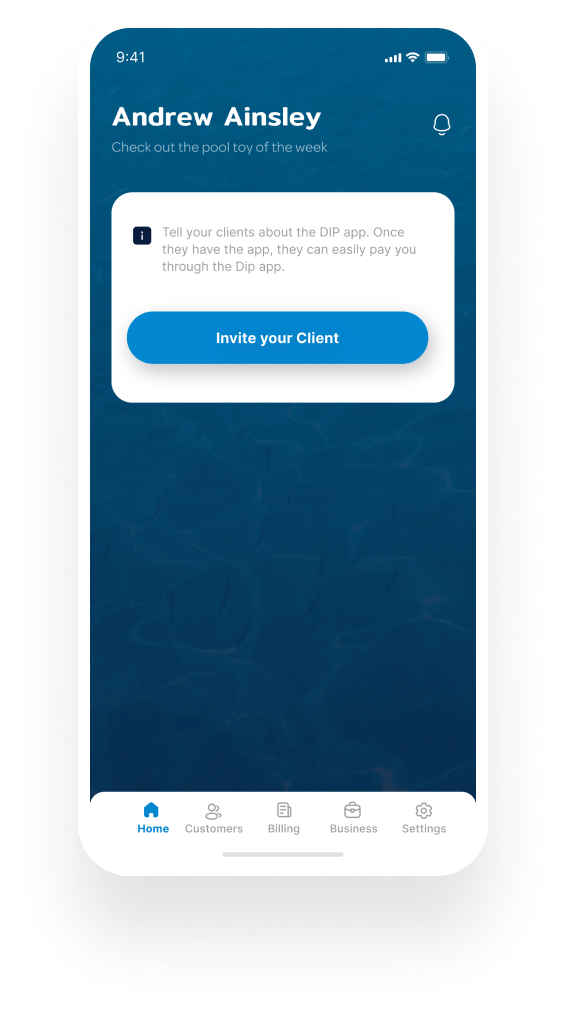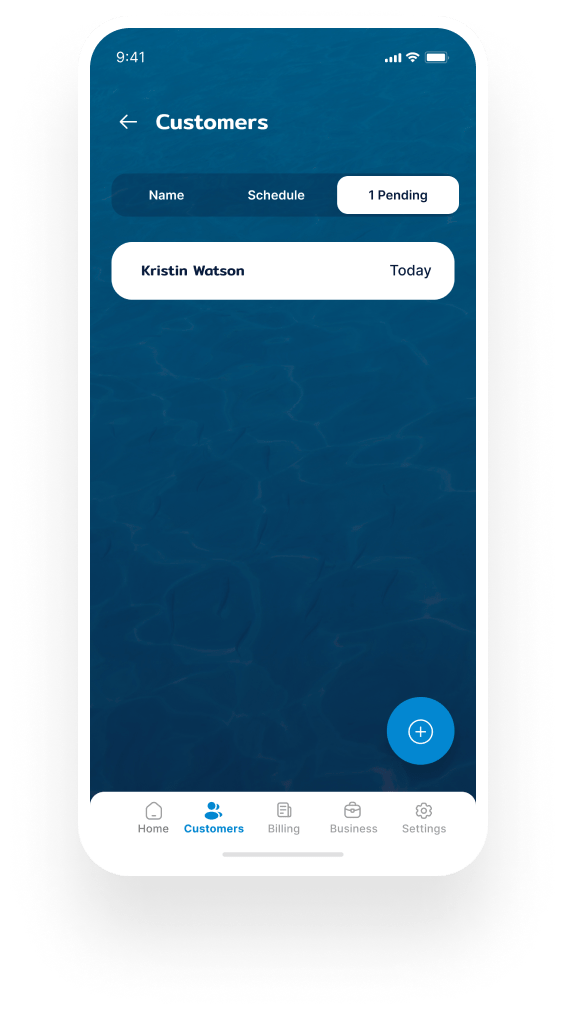 How do I add my customers to The Dip App?
The 6 digit code is the best way to import your customers into The Dip App. Once they add your code to their profile you will see a "pending" customer (like a friend request). Simply approve if you want them added as a customer or reject if you do not. 
You can also manually add your customers. When you are in the "customers" tab tap the + button in the upper right corner. 
You can set the monthly service rate for your customers in the "customers" tab. The Dip App also allows you to set prices for chemicals and materials to add to your customer bills.