Looking for pool service in San Diego?
Tired of making calls and texts that never get returned?
Searching for a great pool servicing business but keep getting disappointed?
Spent more than enough time hunting down stamps and checks to pay the pool servicing company?
The Dip App makes owning a pool
simple and easy.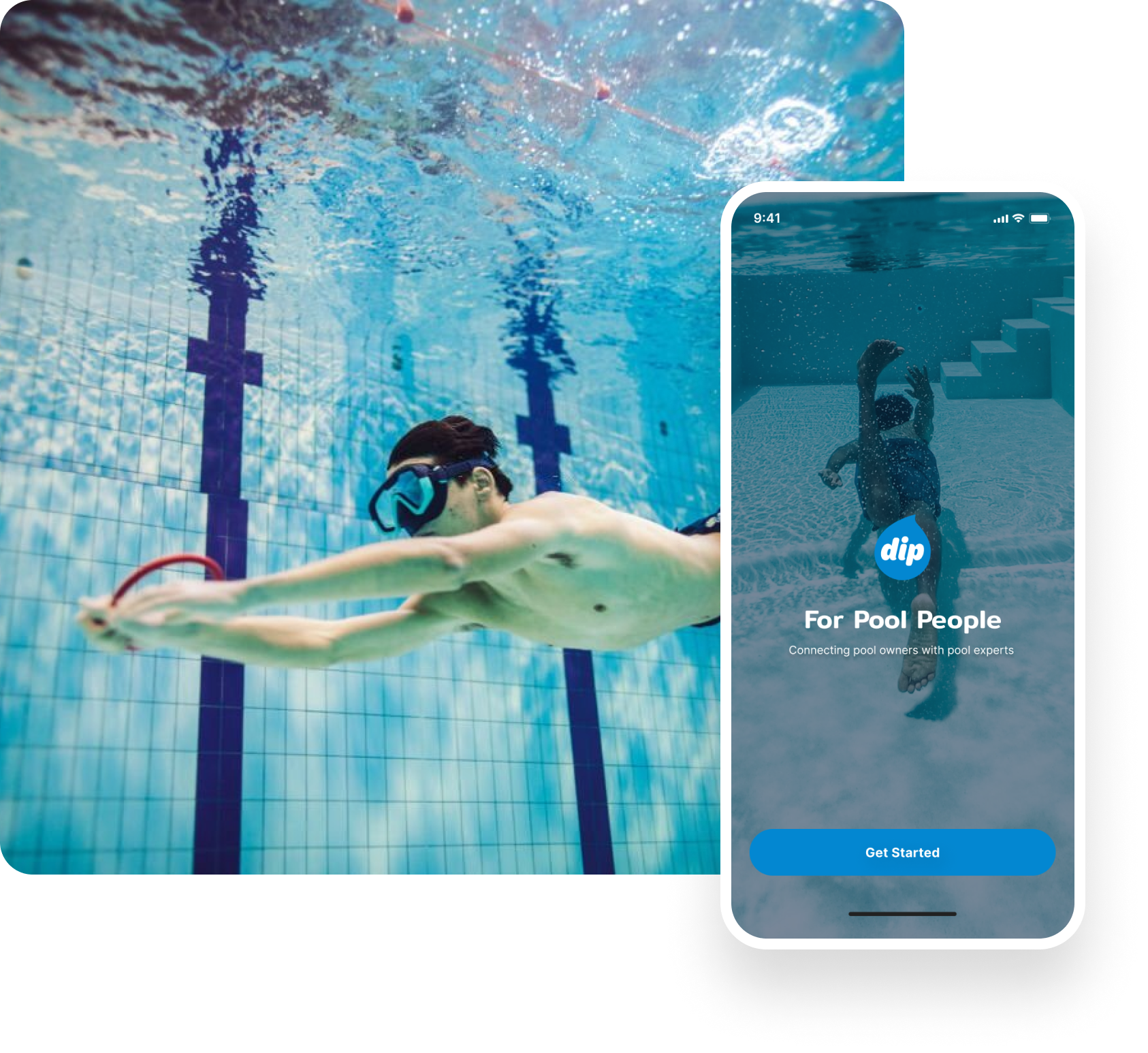 Take a Dip – get the Dip App to make pool ownership the relaxed experience it was intended to be.
Here is what you will experience as a Dip pool owner:
Easily find and connect with pool cleaning service professionals in your area.
Reach out to your pool service provider with just the touch of a button.
Notify pool cleaning professionals about new gate codes, date changes, and more all in one place.
Alerts from your pool maintenance company once it's safe to get back in the water after a pool treatment.
Scrap the checkbook and stamps and enjoy frictionless pool maintenance payments right on the dip app.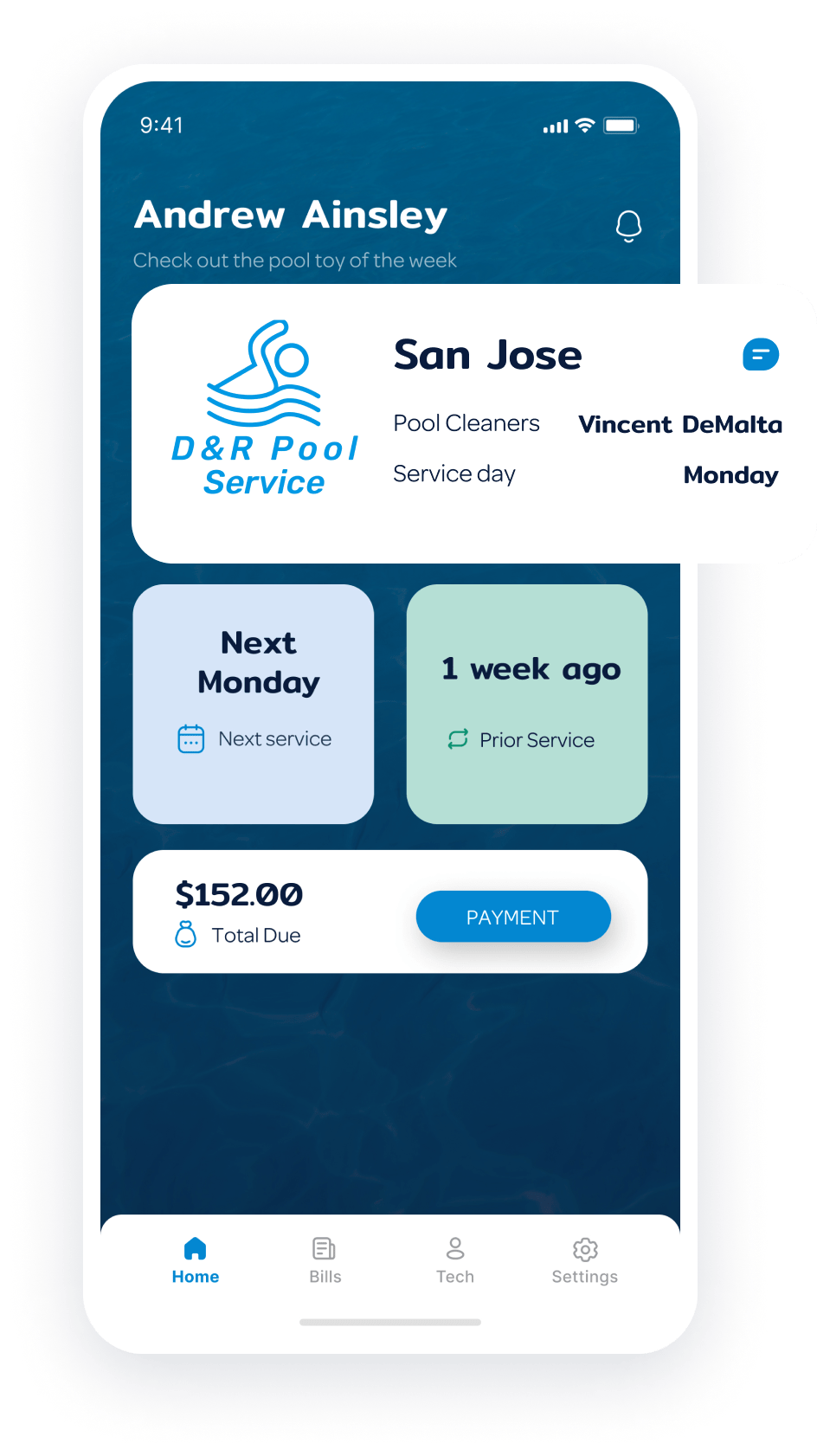 Trying to figure out if dip is right for your pool service needs?
Learn more about the benefits Dip has to offer by visiting the pool owners section of our website.
Still, have questions about how Dip can make your pool ownership experience better?
Visit our FAQ page or contact us to learn more.
Calling all pool service providers in San Diego!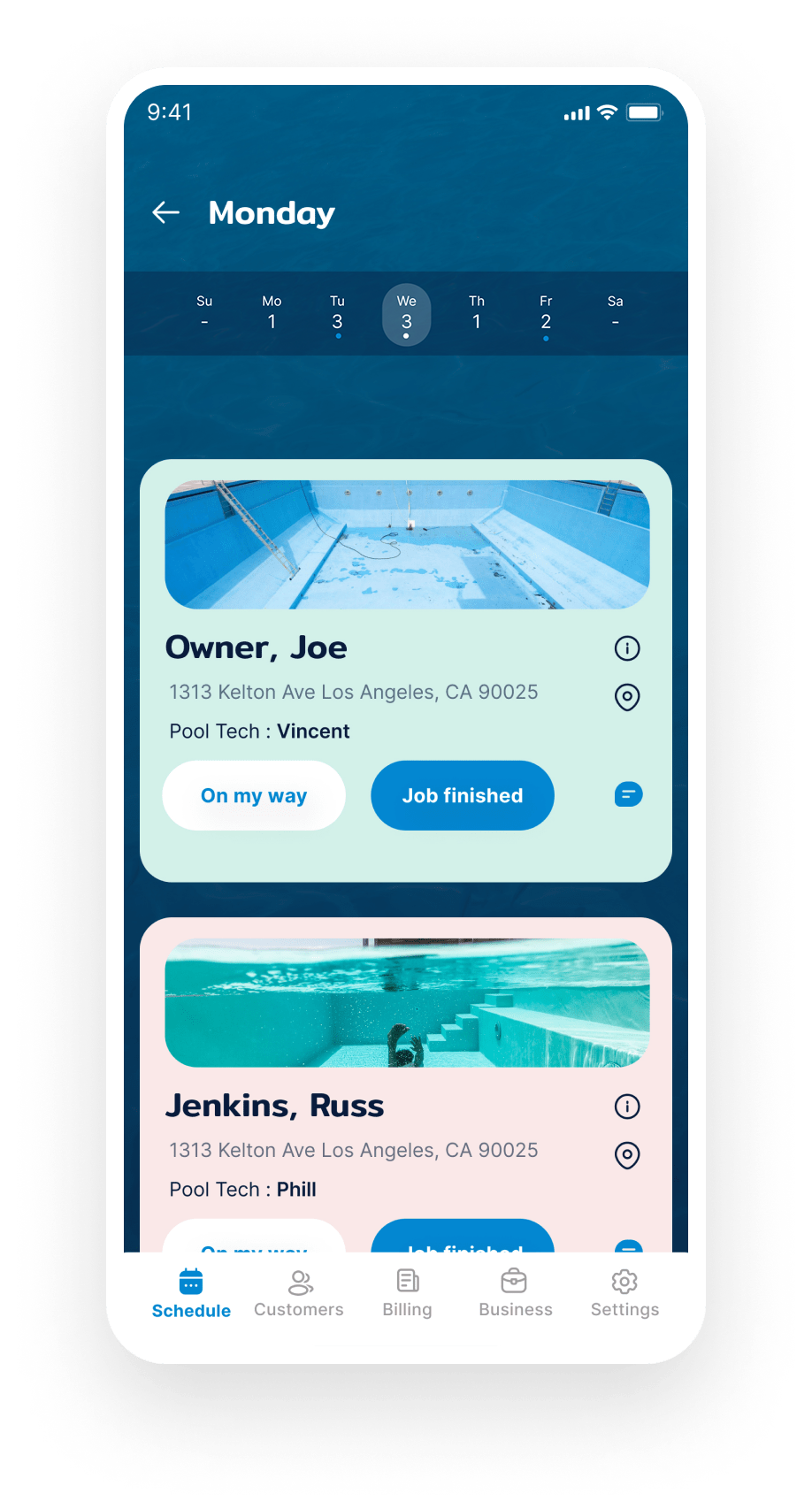 What if we told you that Dip found a way to make your pool cleaning or pool servicing business more profitable and efficient? Now… what if we told you that it is free to use this tool for your business? It's kind of a no-brainer, right?
When you download the Dip App to help manage your pool
maintenance business, here's what you can expect.
Step into the 21st century. Invoice and take payments via the Dip App.
Quickly connect by giving any pool owner in the San Diego area your unique business code – and you'll have their info in your business account in seconds.
Get leads from San Diego pool owners seeking your business.
You will save time on administrative tasks.
You're now able to manage your routes and schedules with ease.
Stay in touch with pool owners with the touch of a button.
The ability to expand your business to additional service areas.
Easily manage your pool technician teams.
Advertise to pool owners in the San Diego area looking for your services.
Wondering if The Dip App is right for your pool cleaning business?
Review all of the benefits The Dip App has to offer by visiting the pool owners business section of our website.
Dip proudly connects pool servicing companies with pool owners all over San Diego, California, and surrounding areas.
We are currently signing up pool businesses and pool owners in
Santa Barbara, California